It has come far enough along that I'm posting a couple of screenshots so you can see the direction we're taking for the GUI. The Post, Search, and Download tabs are set up so you can now expand items right in the tab. This means Compact view is unnecessary (and will be gone).
In this one, I minimized the groups tab.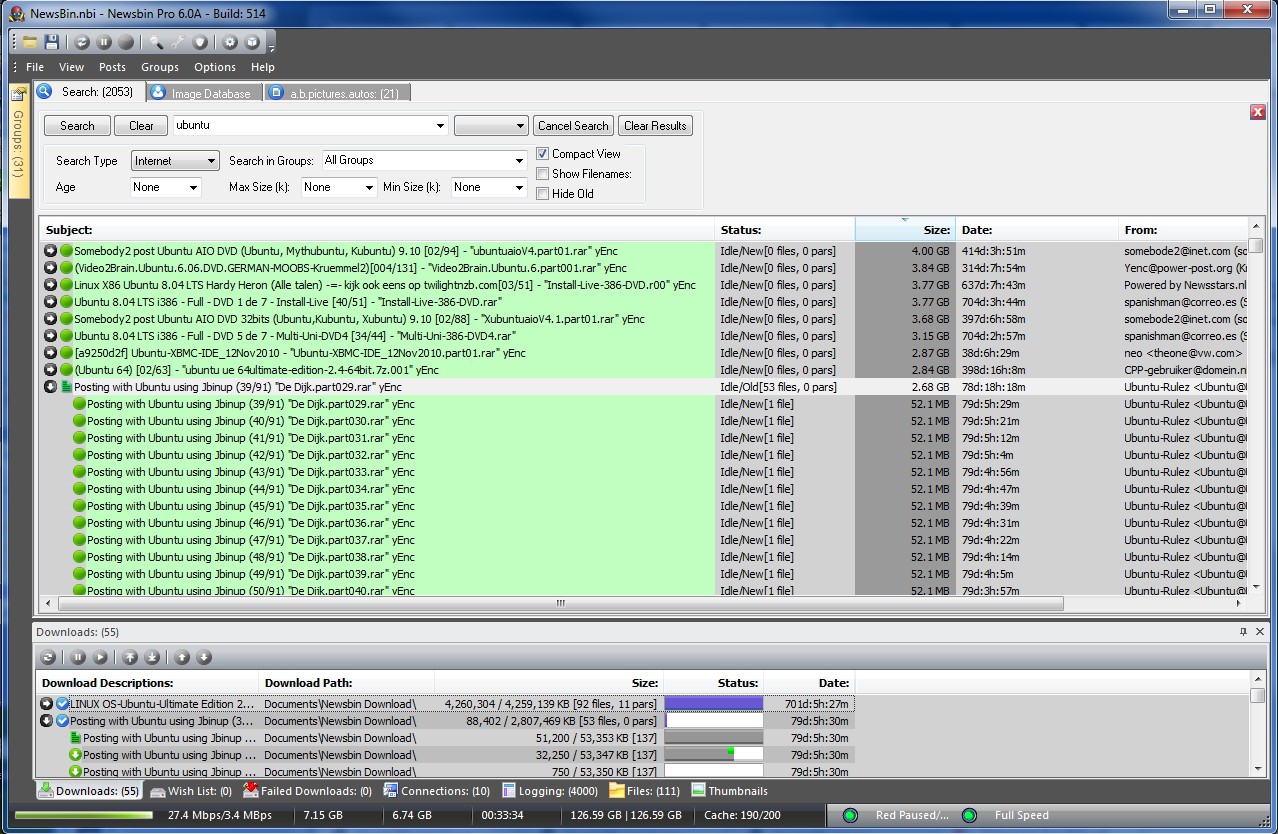 This one has the Groups tab open. Still does pictures too: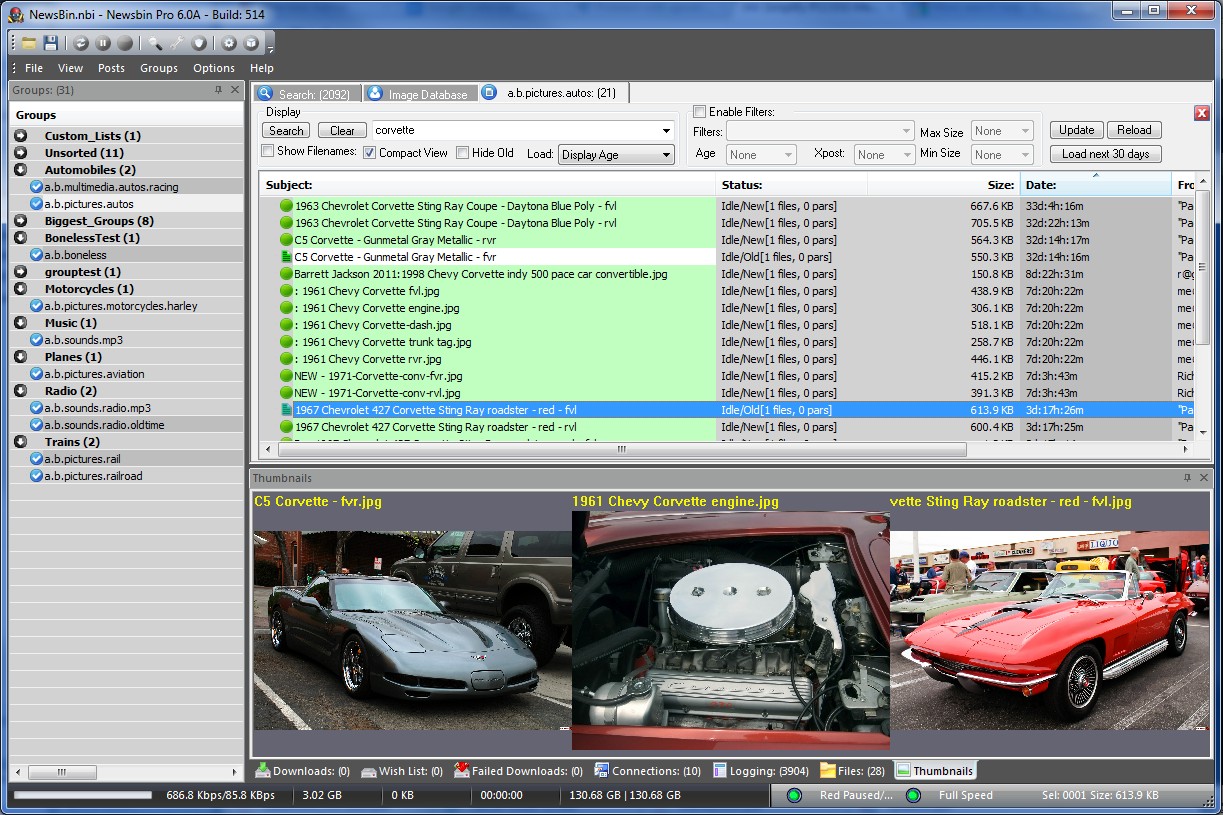 Still no ETA for public Beta. It's getting close though.